About Me
THE UKs LARGEST INDEPENDENT COMICS PUBLISHER Between 1984-1994 I worked freelance as a writer/artist/editor/agent in comics as well as comics journalism for MU Press,Blue Comet Press,Fantagraphic Books,Eros Comics,Dorne,Fleetway,IPC and others in the United States,UK and Europe. During this period I also produced large numbers of single panel gag cartoons for agencies in Germany such as Boiselle-Lohmann and Baaske Agency –these going to magazines and publications around Europe. I also worked as a freelance editor in comics and publications ranging from wildlife,astronomy and science fiction magazines. From 1984 to present I've been self publishing comics as well as publications on a wide variety of subjects under the Black Tower banner. I have also produced packages of work for companies in India,Hong Kong and China. I have also been working as an industry advisor for smaller companies in countries such as India,Canada,Singapore,China,Europe and the US. hoopercomicsuk@yahoo.com
View my complete profile

Friday, 27 February 2015
I can only look, dream and weep!
WHY do I never get these books to review??!! (I'm off to have a tantrum)
http://www.comicsplace.net/2013/11/05/les-supheros-sont-de-retour/
Les Sup'Héros sont de retour !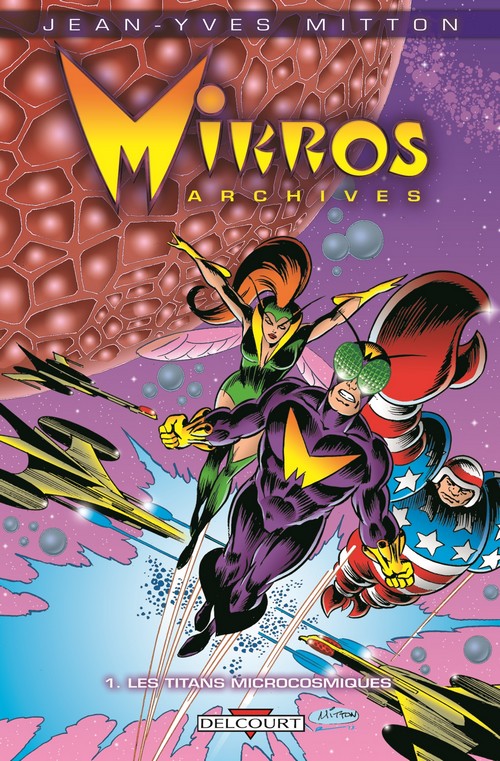 Une vague de nostalgie envahit les amateurs de super-héros, et l'envie de certains de redonner vie aux lectures de notre enfance sonne le rassemblement des Sup'Héros. Comme une évidence, la fin d'année 2013 va être marquée par un nombre incroyable d'initiatives isolées visant à remettre nos héros sur le devant de la scène. Voici en détail les différentes parutions à venir.
Delcourt nous propose de redécouvrir Mikros dans son intégralité et nous propose une première intégrale de 288 pages dans la collection Comics Fabric. Une réédition en noir & blanc avec une nouvelle couverture signée Jean-Yves Mitton. Son prix : 22,95€
Mikros Archives tome 1 est maintenant disponible chez Delcourt
Découvrez Mikros Archives tome 1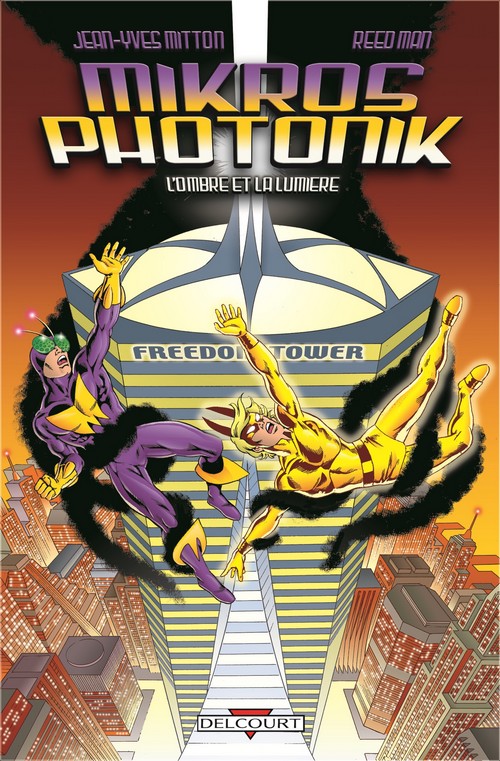 Delcourt toujours nous invite à découvrir un inédit : la rencontre entre Mikros & Photonik dans un album de 100 pages écrit et dessiné par Jean-Yves Mitton. Les couleurs sont signées Reed Man.
Mikros / Photonik sort le 20 Novembre chez Delcourt
Découvrez Mikros / Photonik, de l'ombre à la lumière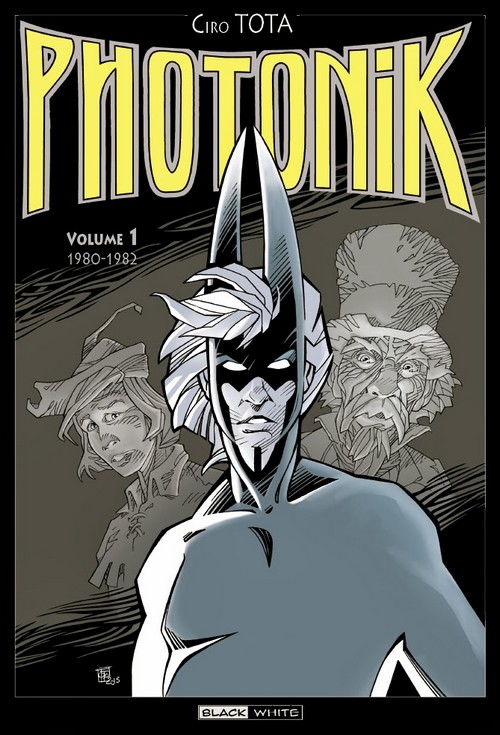 Les éditions Black & White proposent deux intégrales Photonik de 600 pages avec l'intégralité des pages de Photonik parues dans Mustang et Spidey. Pour l'occasion, Ciro Tota a réalisé une nouvelle couverture. Ces intégrales sont limitées à 500 exemplaires. A noter que cette réédition est en N&B.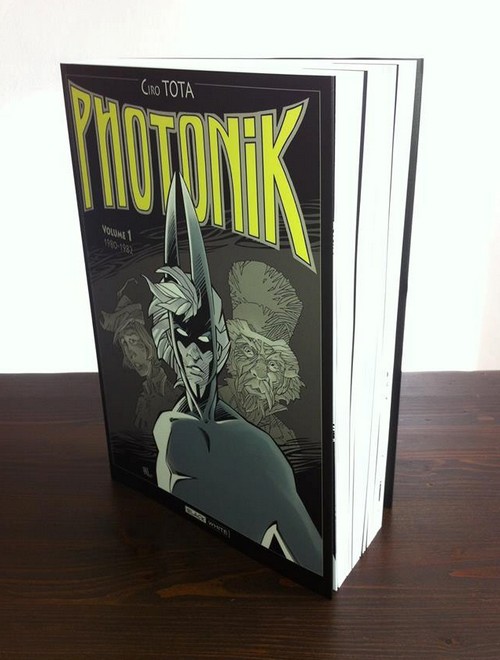 L'intégrale Photonik tome 1 sort fin Octobre chez Black & White
Découvrez Photonik – Intégrale tome 1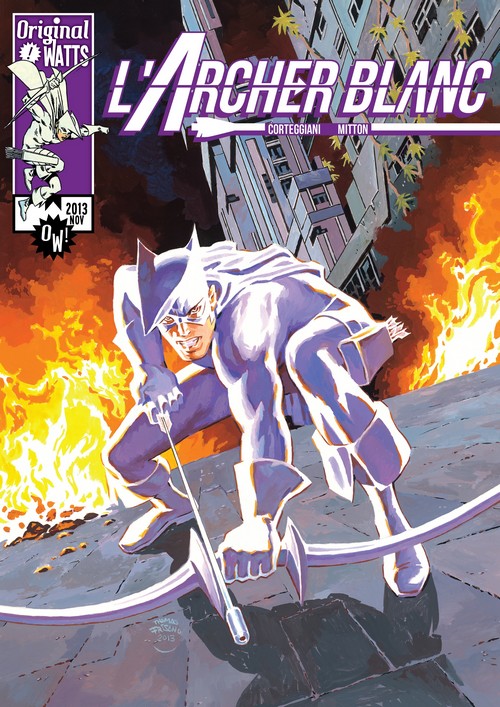 Découvert dans les pages du Journal de Mickey, l'Archer Blanc est une création de Jean-Yves Mitton et François Corteggiani.
Original Watts propose une intégrale de 144 pages de l'Archer Blanc en couleurs avec une couverture inédite de Thomas Frisano pour 59€
L'intégrale de l'Archer Blanc sort le 15 Novembre chez Original Watts
Découvrez l'Archer Blanc de Jean-Yves Mitton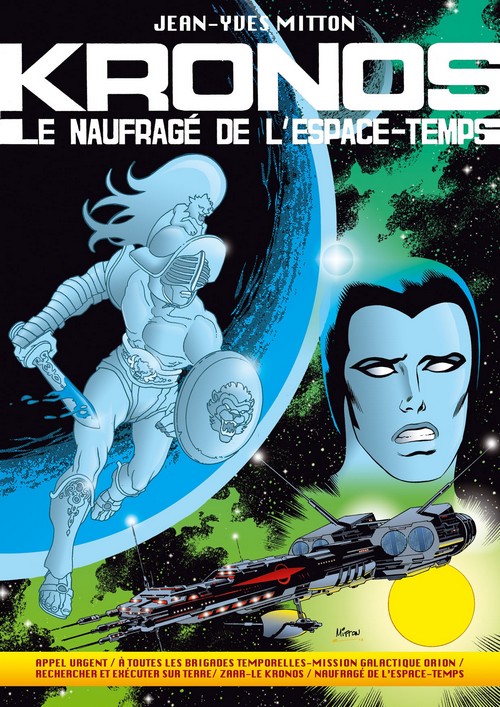 Découvert dans les pages de Titans, Kronos de Jean-Yves aura droit à son intégrale chez Bleus & Originaux.
Kronos va faire l'objet d'un album de 138 pages, couverture souple, avec 8 pages en couleurs et le reste en N&B.
Sortie prévue en Novembre / Décembre 2013, pas plus d'info pour le moment.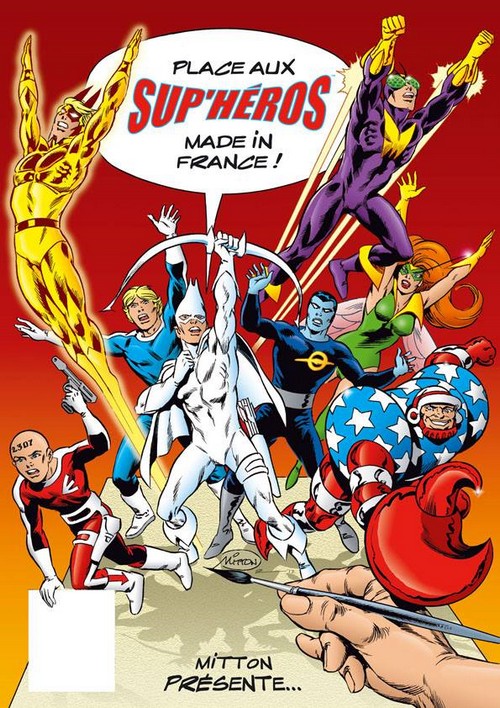 Original Watts toujours nous propose un guide des Sup'Héros illustré par Jean-Yves Mitton, soit 46 fiches de personnages dont Mikros, Epsilon et j'en passe. Ca risque de faire un beau bouquin :
Sortie en Mars 2014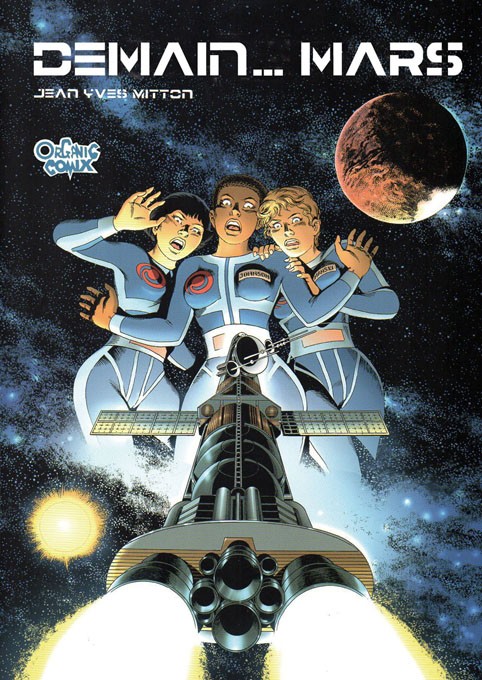 Organic Comix réalise un rêve de vieux fans en proposant dès le mois de décembre la suite de Demain les Monstres de Jean-Yves Mitton avec Demain… Mars, qui s'annonce galactique et érotique !
Découvrez Demain Mars
Découvrez Demain les Monstres
Découvrez les planches originales de Demain les Monstres !
Thursday, 26 February 2015
Right. In November of last year I was contacted by a man who makes 54mm military figures for gamers. He had quite a nice web site.
He told me that he realised even in poorer countries where there are comics you can find toys or action figures based on comic characters I was told he had looked at UK comics -he had gone to comic shops (Forbidden Planet, Travelling Man and a couple others) but was shocked to find that unlike when he was younger there were no British comics and the staff basically told him "Dandy" and that was it. So, he decided to go to local newsagents -they "always" had comics. He found the Panini DC/Marvel reprints and "just loads of magazines with awful made in China cheap toys".
Then he went to Thought Bubble, the comic event. "Three different people told me I ought to contact you" ad he checked out the online store and blogs and got in touch.
He is quite right, toy and figure wise (particularly 54mm/1/32nd) UK comics have produced nothing. Odd really but it probably comes from (1) no one contacting a company and (2) few people -even at the companies- have a knowledge of their own action heroes
Luckily, I had some rough rear, side and front design illoes I had put together for a toy company in the 1990s (nothing happened) and I sent these to him, A couple of the BTCG books and that was it. I saw the basic designed figures that are made before molding. Heard from him in December and he was going to produce an initial ten figure set of BTCGs main characters. End of January I sent him a letter. Then an email. Now I hear back.
His bank "business advisor" who had been all for the project decided,
just
before he made the expensive molds, that he could no longer support the idea of funding the project. The man apologised and said he would have sent the master figures to me but was so angry everything was dumped. It seems he is also now moving to New Zealand to set up a business unrelated to gaming/toy figures.
I was disappointed but as we say in comics "It is not done and dusted until the cheque is cashed!" so was not heart-broken. I thought it was interesting that the man reported: "The banks want to take your money from the business but will NOT back it!" I've heard that so many times.
What I was **** off about was that my illoes were also thrown out.
So, any figure manufacturers out there get in touch. I have the characters, blogs and outlets to publicise. But not for free!
We're sorry for the ongoing and frustrating delays to I really wanted to rest today. Anyhow, I get a couple of requests a month about
STRIP: The Adventure Comics Magazine
and just
why
I have no idea. Wasn't involved. Wasn't asked to be involved. Request for a review copy (after each of the Press Releases I got from them) never got a response
meh
Anyway, from what I can find out there were three issues? That's it. No idea what happened. No one tells me these things!
The other question is usually about
Clint
magazine and, no, same applies as per
Strip
but at I wrong in saying it has ceased publishing?
This is UK comics for you. Try as you might no one wants to tell you anything.
So, no, I have no idea about either publication -send THEM an email and see if they reply!